a Stylish Wooden LED TV Stand
Introduction: A well-designed TV stand can instantly elevate the aesthetics of your living room while providing functionality and organization. If you're looking for a perfect blend of style and practicality, a wooden LED TV stand is an excellent choice. In this blog post, we will explore the benefits of wooden LED TV stands and why they make a fantastic addition to any home.
Timeless Elegance: Wood has always been associated with timeless elegance and sophistication. A wooden LED TV stand brings a touch of natural beauty into your living space, creating a warm and inviting atmosphere. Whether your interior design style is modern, rustic, or traditional, there's a wooden TV stand available to complement your existing decor.
Durability and Sturdiness: One of the key advantages of wooden TV stands is their durability. High-quality wooden materials, such as oak, mahogany, or walnut, are known for their strength and longevity. Unlike flimsy alternatives like plastic or particleboard, a wooden stand can withstand the weight of your TV and other media devices without wobbling or sagging over time.
Versatility in Design: Wooden LED TV stands come in a wide range of designs and finishes, allowing you to find the perfect match for your personal style and preferences. From sleek and minimalist designs to intricate carvings and ornate details, there's a wooden TV stand that suits every taste. You can also choose between different wood stains or paints to achieve the desired look for your living room.
Cable Management: Messy cables can quickly ruin the aesthetic appeal of your entertainment area. Fortunately, many wooden LED TV stands come equipped with built-in cable management systems. These cleverly designed features help conceal and organize your cables, keeping them neatly tucked away and out of sight. Say goodbye to tangled wires and hello to a clutter-free living room.
Storage Space: In addition to providing a platform for your TV, wooden LED TV stands often come with ample storage options. You can find models with open shelves, drawers, or cabinets, allowing you to store media devices, DVDs, game consoles, and other accessories conveniently. This additional storage space helps keep your living room organized and free from clutter.
Integration with LED Lighting: LED lighting technology has become increasingly popular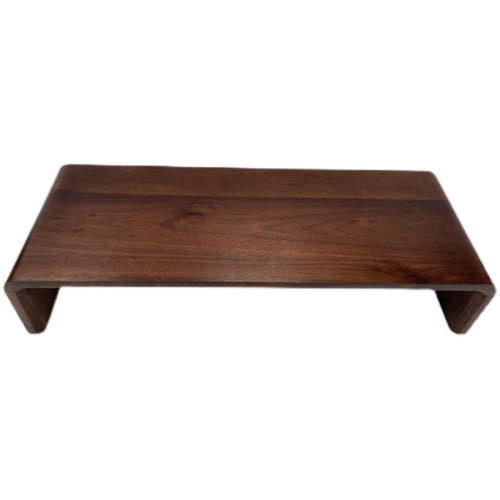 Landy is established in 2007. we engaged in the research development and sale of wooden products. Our main products: wooden box, wooden tray, wooden decoration,wooden shelf, wooden pet products ,wood photo frame and so on. Different machines are equipped with in our factory to meet different orders' requirements.
Get a quote or OEM service, Please contact us: WhatsApp And Phone: +8615166867527 or Email: crystal@ytlandy.com